PRECISE VISION DESERVES TO BE SHARED
REGISTER YOUR PURCHASEAND WIN AN ELECTRIC BIKE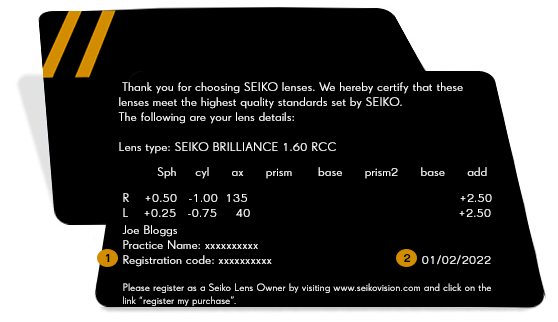 Congratulations, you bought one of our premium products!
To confirm your warranty and for a chance to win an electric bike, use the information provided by your optician upon delivery of your lenses, and follow the next steps.
Upon delivery of your lenses your optician provided their warranty card. On this warranty card you will find all the necessary elements to complete the fields below. It will only take four minutes to complete your registration!