Create your perfect vision for the digital world
SEIKO SMARTZOOM
Many adults now spend more than two hours a day using digital devices. This can cause digital eye strain, the symptoms of which can include headaches, eye fatigue, neck pain, and tired eyes.

SEIKO SmartZoom is constructed to harmonize your eyes with the use of digital devices, providing you with exceptional vision and helping to reduce digital eye strain. Seiko SmartZoom glasses afford you the greatest level of comfort and relaxation for your eyes allowing you to change your focus and switch between devices and focal distances with ease.

SEIKO SmartZoom is exclusively designed for people who spend two or more hours a day using digital screens.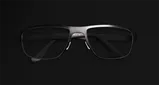 Exceptional vision and superior comfort when working with digital devices
Helps to reduce digital eyestrain and neck pain
Enjoy relaxed eyesight each day
A UNIQUE COMBINATION OF EXCEPTIONAL TECHNOLOGIES
Benefitting from 360-degree aspheric lenses, SEIKO SmartZoom offers exceptionally thin and lightweight tailored eyewear designed to offer you a wide visual field and outstanding image quality.

Seiko's exclusive Balance Zone Technology enriches your vision whilst enhancing your aesthetics.

The revolutionary Zoom Power relaxes your eyes, allowing you to work and enjoy
digital devices throughout the day and evening. Enriching the glasses wearers' lives SEIKO SmartZoom embraces the digital world by providing optimal adaptation to the digital environment based on regular parameters. The lens is crafted to precision to deliver you perfectly relaxed vision and smooth switching between focal distances when looking at digital devices for long periods.
Highly customized and specifically constructed to be your complete glasses. Fashion to match your lifestyle, individual parameters and preferences. SEIKO SmartZoom Xceed offers the ultimate in smooth switching between focal distances when using digital devices for extensive periods. You will enjoy a more relaxed and pleasant body posture. Significantly enhancing glasses wearers' lives is the foremost function of this exclusive lens.
FOUR STAGES OF SMART PRECISION
Zoom Power is an essential characteristic of SEIKO SmartZoom eyewear and offers you enhanced close-range visibility through the lower lens.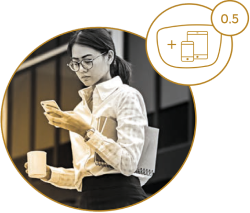 SmartZoom 05
Enhanced lens power helps to keep your eye muscles relaxed, effortlessly supporting your visual comfort whilst working on digital devices.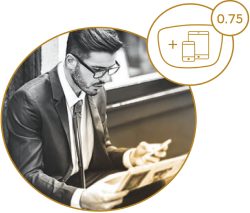 SmartZoom 07
Increased boost power protects your eye muscles, maintaining your vision with ease whilst you work between devices.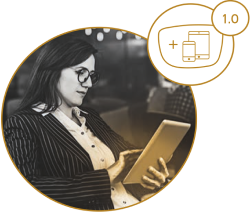 SmartZoom 10
Extra assistance for your eyes. Protects your eye muscles from overworking and provides comfort when using digital devices.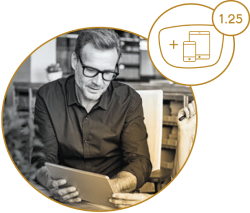 SmartZoom 12
The greatest support for your vision. The SmartZoom 12 will relax your eyes and helps to reduce digital eye strain for the busiest digital users.
BALANCE ZONE TECHNOLOGY
Seiko's exclusive lens technology furnishes you with unsurpassed visual perception combined with an ultra-thin design to ensure you always look your natural best. Radiate confidence in the digital age.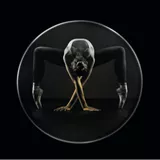 MAXIMUM PRECISION
For extremely sharp vision
FEEL CONFIDENT.
LOOK BEAUTIFUL.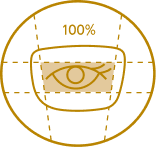 Maximum precision in the central zone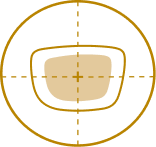 Extremely thin lens edges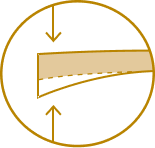 Highly natural eye appearance
Protection for
eyes and lenses
SuperResistantBlue
Reduced the irritating blue light from digital screens. Lowers the reflection of UV light up to 100%.
RoadClearCoat
Glare-free vision, markedly different at night and in dim lighting conditions.
SuperResistantCoat
Innovative coating against scratches, impact and heat. Reduces the reflection of UV light by up to 100%.
Different needs, different zoom powers
Recommended Seiko SmartZoom profile
05
*Based on this limited information this seems to be the right SEIKO SmartZoom profile for you. However, always consult your eye care professional for a complete assessment of what lenses you need.